FreshSteps
DfE
Summer
Camp
Our Summer Camp was a success! Check out the camp timetable to see what we got up to! We have included lots of photos in our banner and on this page showing all of the things we learned and did at camp.
MONDAY 26th JULY 2021 - FRIDAY 6TH AUGUST 2021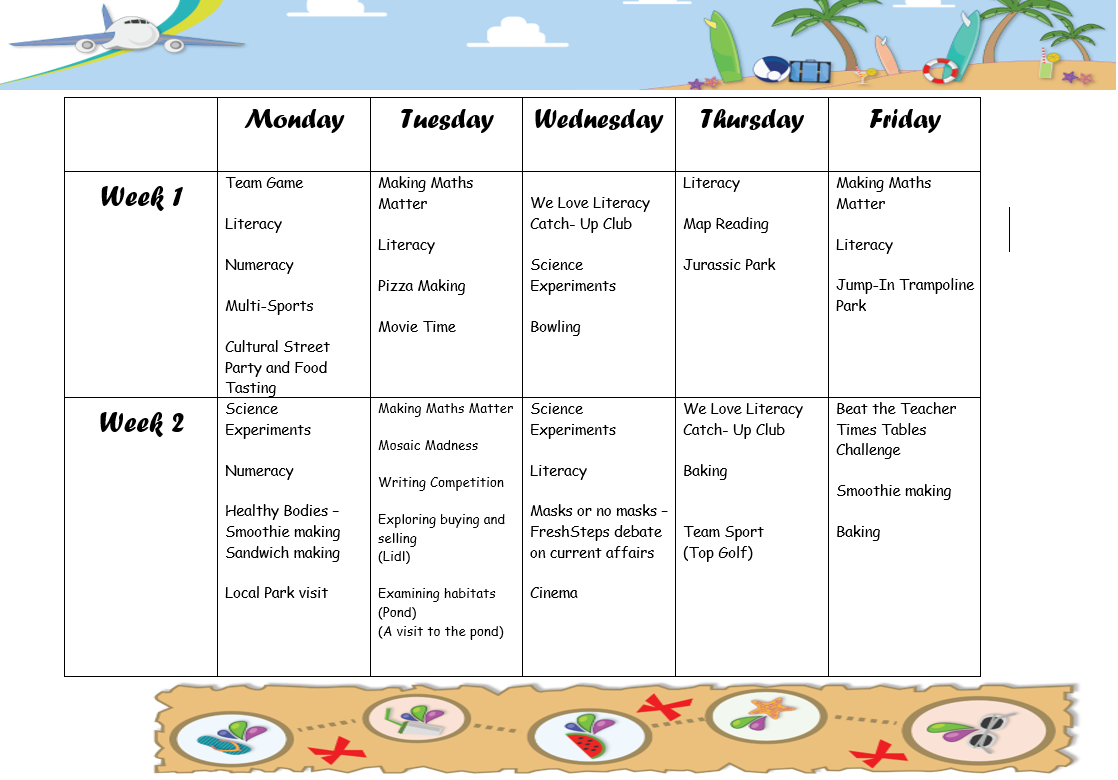 Click here to view our camp photos!
Click here for the expenditure breakdown